Program Director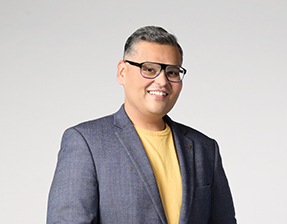 Prof. Nishant Shah
Bachelors in Arts (English, Computer Science) St. Xavier's College, Ahmedabad, Gujarat University, India
Masters in Women's Studies Pune University, India
Masters in English Literature (Postcolonial theories specialization) Pune University, India
Ph.D. Cultural Studies (Digital Cultures specialization) Centre for the Study of Culture and Society Manipal University, India
read more
Nishant Shah is the Professor (Assoc.) of Global Media and Director of the Digital Narratives Studio at the School of Journalism and Communication, The Chinese University of Hong Kong. Since co-founding the Centre for Internet & Society (India), he has served in different roles as Professor and Director of the Digital School at Leuphana University, Germany, and Vice-President at ArtEZ University of the Arts and Endowed Professor at Radboud University, The Netherlands. He is Faculty Associate at the Berkman Klein Centre for Internet & Society, Harvard University, USA. His recent books are Really Fake (2021, University of Minnesota Press) and Overload, Creep, Excess: An Internet from India (2023 Leftward Books). He is a widely sought after public speaker, thinker and writer at global, interdisciplinary events and conferences. His current preoccupations are around the affordances and possibilities of digital narratives to create hopeful futures of collective action. More…
Full-time Professors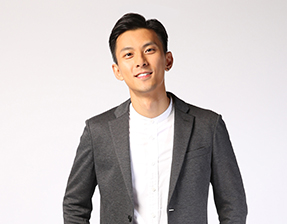 Prof. Chan Lik Sam
B.S.Sc. The Chinese University of Hong Kong
M.A. Goldsmiths, University of London
Ph.D. University of Southern California
read more
Chan Lik Sam is an Assistant Professor at the School of Journalism and Communication, the Chinese University of Hong Kong. Sam Chan is interested in the interplay between digital media, gender, and culture. His current research examines the emergence of the dating app culture in the United States and China, looking at the ways in which dating apps have become a new arena for gender and queer politics, as well as the behaviors and psychology of dating app use. He is an advocate for interdisciplinary, mixed-methods communication research. His research has been published in leading international journals such as New Media & Society, Information, Communication & Society, and International Journal of Communication. Before he began his academic career, he was an advertising creative, serving clients such as Red Bull and Citibank.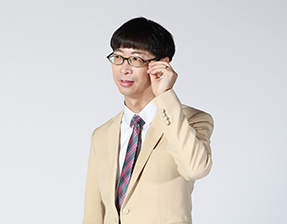 Prof. Anthony Y.H. Fung
B.S.Sc. The Chinese University of Hong Kong
M.A. University of Minnesota
Ph.D. University of Minnesota
read more
Anthony Y.H. Fung is Professor in the School of Journalism and Communication at the Chinese University of Hong Kong. His research interests and teaching focus on popular culture and cultural studies, popular music, gender and youth identity, cultural industries and policy, and digital media studies. He published widely in international journals, and authored and edited more than 20 Chinese and English books. His recent books are Youth Cultures in China (2016 under Polity Press), Global Game Industries and Cultural Policy (2016 under Palgrave Macmillan), Hong Kong Game Industry, Cultural Policy and East Asian Rivalry (2018 under Rowman & Littlefield), and Made in Hong Kong: Studies in Popular Music (Routledge, 2020). More…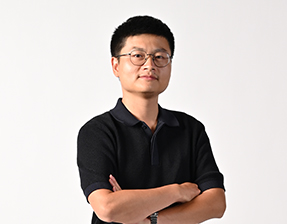 Prof. Lin Jian
B.A. Anhui Normal University
M.A. Shanghai Jiao Tong University
Ph.D. University of Amsterdam and Western Sydney University (Joint Ph.D. award)
read more
Jian Lin is an assistant professor in the School of Journalism and Communication at the Chinese University of Hong Kong. He researches and writes about platform societies, cultural industries, and digital cultures in the global Chinese context. He is the author of Chinese Creator Economies: Labour, Subjectivity and the Bilateral Creatives (NYU Press 2023) and Wanghong as Social Media Entertainment (co-authored with David Craig and Stuart Cunningham, Palgrave McMillan 2021). Jian Lin is the cultural commons and book review editor of the European Journal of Cultural Studies, and the associate editor of the journal Communication and the Public. More…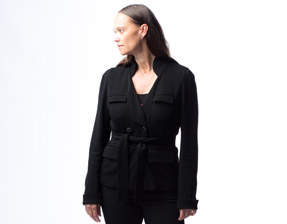 Prof. Saskia Witteborn
M.A. University of Mannheim, Mannheim, Germany
Ph.D. University of Washington, Seattle, USA
read more
Saskia Witteborn is Associate Professor in the School of Journalism and Communication where she also directs the M.A. program in Global Communication. Saskia specializes in transnational migration and communication. Specifically, she is interested in the intersections between embodied and virtual communicative practice and transnational mobility. She has written on advocacy practices of migrants (e.g., Iraqis and Palestinians in the United States) and the intersections between new technology and transnational political advocacy (e.g., Uyghurs from China). New technologies and forced migration is another important strand of Saskia's research. She has worked with and on forced migrants over the past 10 years in the U.S., Germany, and Hong Kong and is interested in how virtual practice enables forced migrants to connect globally.
Saskia's work has appeared in leading international journals and edited volumes. Saskia was Chair of the Communication as Social Construction Division at the National Communication Association (USA) and is Associate Editor of the Journal of International and Intercultural Communication and Chinese Journal of Communication as well as Research Associate of the University of Washington Center for Local Strategy Research in affiliation with UNIDIR in Geneva.
In her spare time, Saskia likes exploring the mountains of Hong Kong, eating her way through the fabulous restaurants of the city, and finding new ideas to enjoy long-distance flights. Suggestions are welcome.
Part-time teachers
Ms. Oiwan Lam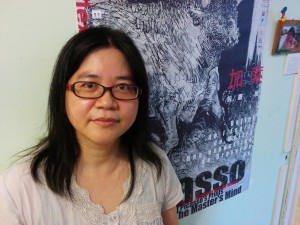 read more
Oiwan Lam is Northeast Asia regional editor of globalvoicesonline.org, a media platform for aggregating grassroots and citizen news from all over the world. She is also a founding member of inmediahk.net, one of the earliest Chinese participatory news platform in Hong Kong. Her rich experience in new media and advocacy work connects her to a global network of pioneers who carry out experimental projects on the use of new media that transforms the practice of journalism and the public sphere. In addition to her practical experience, she has engaged in several action research projects to theorize the transformative force of new media on citizenship, public sphere, gender relation, journalism and political process. Don't be surprise to see her face in local protests concerning free speech and expression.
Mr. Eddy Li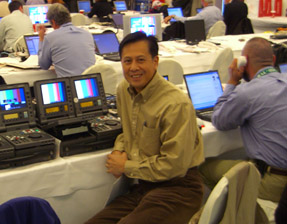 read more
Eddy Li joined ABC News Hong Kong in 1971. Before his retirement in October 2009, Mr. Li was Senior Video Editor Asia. Mr. Li traveled extensively, often witnessing history in the making. From Baghdad to Havana, from Kabul to Ulan Bator, Mr. Li and his teammates belonged to a few hard-core journalists who decided what the audience should see with the use of the latest means of technology, bringing first-hand materials on a 24-hour basis to a global audience.
Mr. Li was once stationed in Tokyo from 1991 to 2000. He shared with his teammates the honor of winning the following awards in outstanding television news coverage and documentary categories: Three Emmy Awards (1983, 1986 and 2003), one Alfred DuPont-Columbia University Award (1997) and a first prize of the Overseas Press Club Award (2008).
Dr. Zhao Mengmeng Sarah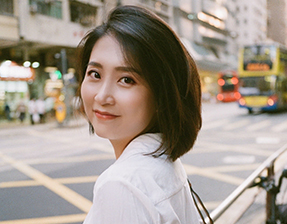 read more
Dr. Zhao Mengmeng obtained her Ph.D. in Communication from The Chinese University of Hong Kong. Her research interests include public relations, corporate communication, and corporate social responsibility & sustainability. Prior to her doctoral study, she worked as a PR professional for several years. At Burson-Marsteller (now known as Burson Cohn & Wolfe), she helped clients (including Hewlett-Packard, Lexus, Blu-ray Disc Association, etc.) boost their brand image as well as mitigate crisis by designing and facilitating strategic communication in a variety of public contexts. As a conference manager at Caixin Media, China's leading financial media group, she developed and implemented communication plans for its partners, mostly reputable financial institutions, such as Nomura Securities, Franklin Templeton Investment Funds, etc.
Dr. Zhao also specializes in media translation. She has worked with The New York Times and Bloomberg BusinessWeek for more than ten years. She also translated 7 best-sellers across the fields of branding, advertising, and management. The best known is Steve Jobs.
Before joining CUHK as a part-time lecturer, she was Assistant Professor in Communication at Hang Seng University of Hong Kong. Dr. Zhao holds a Master's degree in Global Communication from CUHK and a double Bachelor's degree in English Language & Literature and Broadcasting & Hosting from The Communication University of China.