Program Director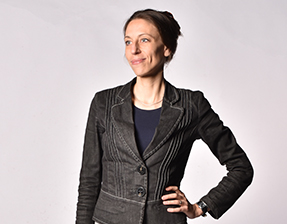 Prof. Rolien Hoyng
B.A. & M.A. in History, University of Amsterdam
B.A. & M.A. in Comparative Literature, University of Amsterdam
Research M.A. in Cultural Analysis, University of Amsterdam
Ph.D. in Communication, University of North Carolina at Chapel Hill
read more
Rolien Hoyng is Assistant Professor in the School of Journalism and Communication at the Chinese University of Hong Kong. She is the director of the M.A. programme in Global Communication. Her research focuses primarily on digital infrastructure and culture, especially in her two adopted homes, Istanbul and Hong Kong.
Full-time Professors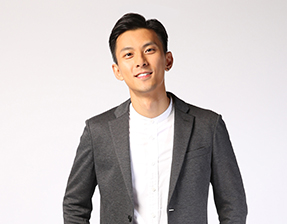 Prof. Chan Lik Sam
B.S.Sc. The Chinese University of Hong Kong
M.A. Goldsmiths, University of London
Ph.D. University of Southern California
read more
Chan Lik Sam is an Assistant Professor at the School of Journalism and Communication, the Chinese University of Hong Kong. Sam Chan is interested in the interplay between digital media, gender, and culture. His current research examines the emergence of the dating app culture in the United States and China, looking at the ways in which dating apps have become a new arena for gender and queer politics, as well as the behaviors and psychology of dating app use. He is an advocate for interdisciplinary, mixed-methods communication research. His research has been published in leading international journals such as New Media & Society, Information, Communication & Society, and International Journal of Communication. Before he began his academic career, he was an advertising creative, serving clients such as Red Bull and Citibank.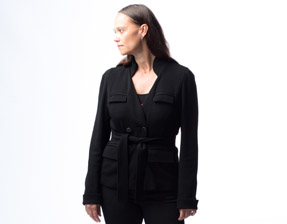 Prof. Saskia Witteborn
M.A. University of Mannheim, Germany
Ph.D. University of Washington, Seattle, USA
read more
Saskia Witteborn is an Associate Professor at the School of Journalism and Communication of the Chinese University of Hong Kong. Saskia specializes in transnational migration and communication. Specifically, she is interested in the intersections between embodied and virtual communicative practice and transnational mobility. She has written on advocacy practices of migrants and the intersections between new technology and transnational political advocacy. New technologies and forced migration is another important strand of Saskia's research. She has worked with forced migrants over the past 10 years in the U.S., Germany, and Hong Kong and is interested in how virtual practice enables forced migrants to connect globally.
Saskia's work has appeared in leading international journals and edited volumes. Saskia was Chair of the Communication as Social Construction Division at the National Communication Association (USA), is a member of several editorial boards, including the Chinese Journal of Communication as well as Research Associate of the University of Washington Center for Local Strategy Research.
In her spare time, Saskia likes exploring the mountains of Hong Kong, eating her way through the fabulous restaurants of the city, and finding new ideas to enjoy long-distance flights. Suggestions are welcome.
Part-time teachers
Prof. John Nguyet Erni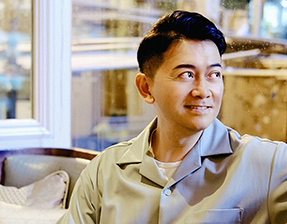 read more
John Nguyet Erni is Dean of the Faculty of Humanities and Chair Professor of Cultural Studies at The Education University of Hong Kong. Previously, he was Fung Hon Chu Endowed Chair of Humanics, Chair Professor in Humanities, and Head of the Department of Humanities & Creative Writing at Hong Kong Baptist University. In 2017 and 2019, he was elected President of the Hong Kong Academy of the Humanities and Corresponding Fellow of the Australian Academy of the Humanities respectively. A recipient of the Gustafson, Rockefeller, Lincoln, and Annenberg research fellowships, and other awards and grants, Erni has published widely on international and Asia-based cultural studies, human rights legal criticism, Chinese consumption of transnational culture, gender and sexuality in media culture, youth popular consumption in Hong Kong and Asia, cultural politics of race/ethnicity/migration, and critical public health. He is the author or editor of 9 academic titles, among them Law and Cultural Studies: A Critical Rearticulation of Human Rights (2019); Visuality, Emotions, and Minority Culture: Feeling Ethnic (2017); Understanding South Asian Minorities in Hong Kong (with Lisa Leung, 2014); Cultural Studies of Rights: Critical Articulations (2011); and Internationalizing Cultural Studies: An Anthology (with Ackbar Abbas, 2005).
Ms. Oiwan Lam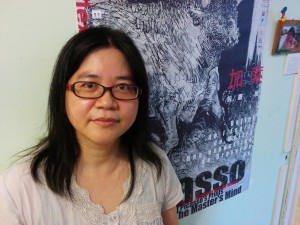 read more
Oiwan Lam is Northeast Asia regional editor of globalvoicesonline.org, a media platform for aggregating grassroots and citizen news from all over the world. She is also a founding member of inmediahk.net, one of the earliest Chinese participatory news platform in Hong Kong. Her rich experience in new media and advocacy work connects her to a global network of pioneers who carry out experimental projects on the use of new media that transforms the practice of journalism and the public sphere. In addition to her practical experience, she has engaged in several action research projects to theorize the transformative force of new media on citizenship, public sphere, gender relation, journalism and political process. Don't be surprise to see her face in local protests concerning free speech and expression.
Mr. Eddy Li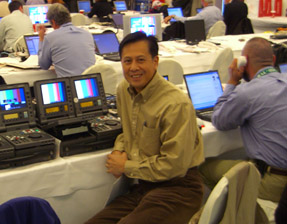 read more
Eddy Li joined ABC News Hong Kong in 1971. Before his retirement in October 2009, Mr. Li was Senior Video Editor Asia. Mr. Li traveled extensively, often witnessing history in the making. From Baghdad to Havana, from Kabul to Ulan Bator, Mr. Li and his teammates belonged to a few hard-core journalists who decided what the audience should see with the use of the latest means of technology, bringing first-hand materials on a 24-hour basis to a global audience.
Mr. Li was once stationed in Tokyo from 1991 to 2000. He shared with his teammates the honor of winning the following awards in outstanding television news coverage and documentary categories: Three Emmy Awards (1983, 1986 and 2003), one Alfred DuPont-Columbia University Award (1997) and a first prize of the Overseas Press Club Award (2008).